Providenciales
Scooter & Moped Rentals
Scooters are a fun and classic way to explore a tropical paradise, and are a great way to get to and from the beach. Several businesses in Providenciales rent single and tandem scooters. Many of the local shops are found in the tourism region of Grace Bay, and within walking distance of most resorts and hotels.
Scooters and mopeds are easy to ride, and local rental companies are able to give a quick lesson and answer questions on operation before you venture onto the streets.
Are Scooters Safe?
The Turks and Caicos unfortunately has a higher proportion of poor drivers than is typically experienced in the United States and the United Kingdom. As is also the case with cycling, it's best to be aware of road safety considerations.
Scooters are generally safe to drive in the tourism districts of Grace Bay, the Bight, Turtle Cove, and Leeward, however, we advise avoiding the hectic road conditions of Leeward Highway and South Dock Road.
The scenic regions of Chalk Sound, Taylor Bay, Sapodilla Bay, and Silly Creek are accessed by the above-mentioned routes, so if you're staying at a vacation villa in these areas, we recommend going with a car.
Some residential regions of Providenciales are accessed by unpaved roads, including parts of the Long Bay, Turtle Tail, and Discovery Bay regions. It's generally not pleasant to drive a scooter on an unpaved and dusty road.
We highly advise that you review Driving in the Turks and Caicos for information on hazards, traffic signs, and roundabouts.
You may also be interested in Districts and Areas of Providenciales for information on the island layout and distances.
It's fun to drive something interesting and unique when on vacation on a tropical island. A possible alternative to scooters can be a soft-top Jeep Wrangler, and there are both stock and upfitted Jeep rentals available.
Rates and Reservations
Unlike some other Caribbean destinations, scooters tend not to be any less expensive to rent than economy level cars, especially considering that many rental scooters and mopeds are suitable only for a single rider.
We advise reserving your rental well in advance of your visit, as scooter rental fleets are limited. Daily and weekly rates are typically available.
Government tax and third-party liability insurance may be added to posted rental rates, so confirm before you book. The use of helmets is typically complimentary.
Minimum Renter Age
The minimum renter age generally depends on the insurance carrier of the vehicle rental agency. The majority of local businesses require a minimum age of 25 to rent (the same for a car), however, a few companies do have a lower requirement age of 21.
Scooter Rental Companies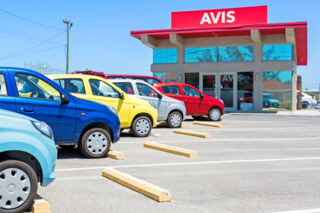 Avis Turks and Caicos. Car rental company with locations at Downtown, Leeward Highway, and Grace Bay. Complimentary airport shuttle service available.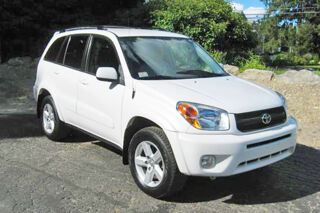 Scooter Bob's had been family-owned and operated since 1984, and is the oldest car rental company in the Turks and Caicos. The rental fleet includes jeeps, cars, vans, trucks, scooters, SUVs, and bicycles. Daily and weekly rental rates available. No-hassle and fast airport pick up–simply walk up and drive away with no wait!