Turks and Caicos
Bakeries
The island of Providenciales, although small, has a great selection of small bakeries and cafés, which produce a full array of delicious goods.
The Turks and Caicos does not traditionally have a strong history with baking, yet does have several types of breads and desserts that have long been a part of local cuisine, including Journey Cake, which is a cornbread that was favored for its ability to keep, and was a staple of fishermen and sailors. More recently, white bread and rolls, and desserts such as fruit cake and rum cake have become quite popular, with local recipes and styles sharing much with the neighboring Bahamas.
Agriculture has always been limited in the Turks and Caicos due to the sparse freshwater resources, poor soil, and arid environment, and there consequently haven't been many grain or cereal crops raised beyond some maize and millet, which often was cooked as grits rather than baked.
Caicos Bakery
Caicos Bakery is found in the small Caicos Café Plaza. This French bakery serves a wide selection of baked goods that are made fresh every morning, as well as perfectly-brewed cups of coffee made from local TCI Coffee Roasters beans. Choose from bread, croissants, sandwiches, small pizzas, and desserts.
Tribe
Tribe is a deli and restaurant located upstairs at the Ports of Call plaza in central Grace Bay. The deli primarily serves sandwiches, salads, and other prepared foods, yet also sells loaves of their proprietary rustic and sourdough artisan breads, which are offered as both round loaves and baguettes.
Graceway Gourmet and Graceway IGA
Graceway Gourmet and Graceway IGA supermarkets offer a full range of fresh baked goods, including breads, cookies, donuts, muffins, pastries, cakes, and more. Both stores stock similar items, yet availability varies by time and day.
Chinson's
Chinson's Grill Shack is best known for their Caribbean jerk dishes, yet the establishment is also a busy bakery, and bakes a selection of loaf breads and dinner rolls.
Cakes
If you're seeking a cake for a wedding, party, or other event, the island of Providenciales has both premade cakes available at grocery stores, and custom cake bakers that are able to bake incredible and unique creations, which can follow desired themes or styles.
A traditional layer cake isn't the only option, and bakers are happy to create cupcakes, cake pops, cookies, unique pastries, and dessert buffets.
Custom cake bakers can also accommodate dietary and allergy concerns, including, nut-free, gluten-free, lactose-free, and vegan. For special requests, it's best to contact your baker well in advance of when you'd like your cake, in case uncommon ingredients can be imported if necessary.
Local Bakeries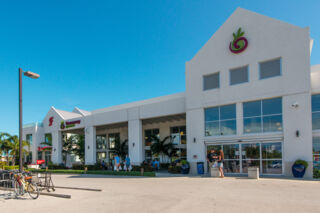 Graceway Gourmet is a mid-sized supermarket with a large selection of prepared hot foods, salads and sandwiches. Tables and chairs are provided outside in the shade for customers.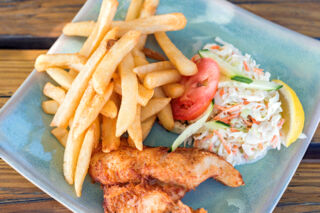 Chinson's Grill Shack is a popular restaurant and bakery on Leeward Highway, and serves a menu of Jamaican Jerk, Caribbean BBQ, and Chinese dishes. Fresh bread is available for purchase.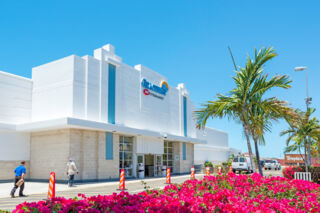 Centrally located on Providenciales at Graceway Plaza on Leeward Highway, this is the largest supermarket in the Turks and Caicos. Along with a full selection of grocery and alcohol, this store also offers prepared food and an onsite coffee shop.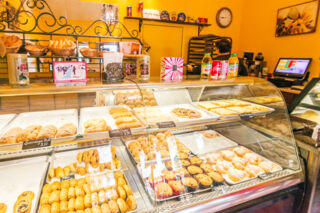 Caicos Bakery is located in central Grace Bay at the Caicos Café Plaza. This quaint shops serves freshly baked bread, pastries, croissants, Danishes, and a selection of drinks and coffee. Garden seating can be found outside the bakery. Caicos Bakery also creates beautiful custom cakes for special events!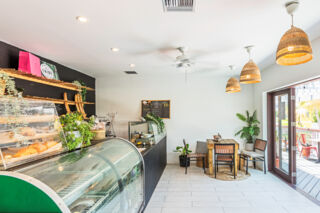 Tribe is a deli, restaurant, and bakery, located in central Grace Bay at Ports of Call Plaza. The establishment serves a range of healthy and freshly made sandwiches, salads, pizzas, and more. Open for breakfast, brunch, and lunch.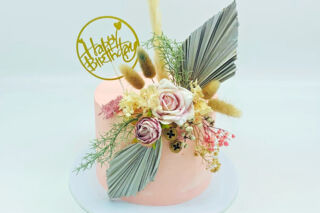 The Cake Lady offers custom and specialty cake and dessert creation for special events, including birthdays, weddings, anniversaries, and more. Choose from a very wide collection of flavors, with styling of your choice.