Providenciales International Airport
Fast Track Service
What is the Fast Track Service?
Fast Track is a VIP concierge service where an agent will greet you upon entrance at the Providenciales International Airport (PLS), and guide you through expedited immigration and customs processing, and assist with luggage, allowing you to reduce wait times when arriving. A similar service is offered for guests leaving the Turks and Caicos, with a representative meeting travellers curb side at the airport prior to check-in.
Fast Track will typically get you out of the airport in 15-20 minutes after flight touch down, with baggage offloading from the aircraft usually being the holdup.
All scheduled international flights to the Turks and Caicos land at the Providenciales International Airport, so Fast Track is not available or necessary for other airports in the country.
Reservation of transport is also a service that is typically paired with Fast Track, and help with specialty services, such as assistance with visiting the Turks and Caicos with a pet.
The Fast Track service is offered by several concierge businesses.
Prices start at about $65 per person, and may be as high as $200 depending on the package.
Is Fast Track Needed?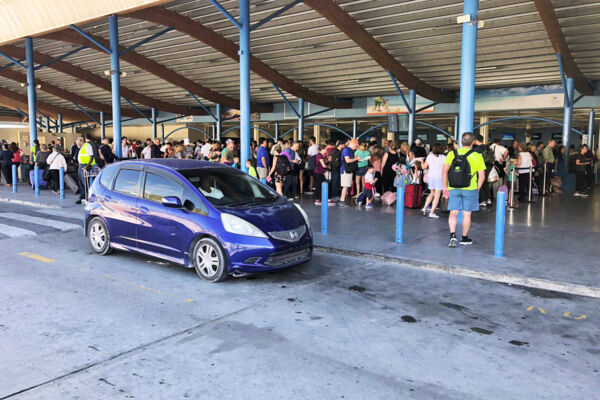 Whether Fast Track is a good idea or not depends on a few factors.
The greatest consideration is the arrival and departure times of your flight. Time of year, day of the week, and flights times make a big difference in the queues for immigration, customs, check-in, and security.
The Turks and Caicos experiences a high tourism season from later December to April, and the peak weekends can have lines more than an hour long. These excessive wait times are not the usual situation, but occur when several flights arrive in a short time span.
The day of the week also factors into lines, with the weekend and Friday being the busiest. Midday and later afternoon also tend to have more flight arrivals as well.
If you're arriving on a week day outside of the high season, the normal processing times at immigration and customs isn't very long.
The local government is looking into ways to reduce processing times, as well as the possibility of an airport expansion. The Turks and Caicos has become one of the top destinations in the Caribbean and the Providenciales airport, although recently expanded in 2015, has simply been outgrown.
Fast Track Reservations
It's easy to book the Fast Track service. Simply contact your chosen Fast Track provider with your flight information and reserve the time. Online booking and payment is typically possible.
Luxury VIP Transport
A VIP transport service can be a great complement to the airport fast track service, and reduce travelling time even further.
Taxi operation on Providenciales tends to be a little different than what's common globally, with per person rates, and shared airport rides.
Taxis in the Turks and Caicos are typically large passenger vans, and during busy arrival times it's common for taxis to take multiple fares per trip to a resort. Sometimes, there's an additional 10-15 minute wait to collect passengers.
Luxury transport is pre-scheduled, often very punctual, and rides are not shared.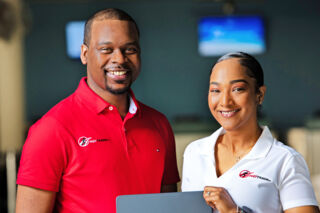 Fast Track TCI is a service that accesses priority immigration and customs, bypassing the long arrival and departure queues at the Providenciales International Airport (PLS). Rates from $70 per person.
Learn More