Turks and Caicos
Time & Date
Current Local Time
3:54:12 AM
Friday, 28 February, 2020
Synchronizing...
Time Zone: Eastern Standard Time (EST)
History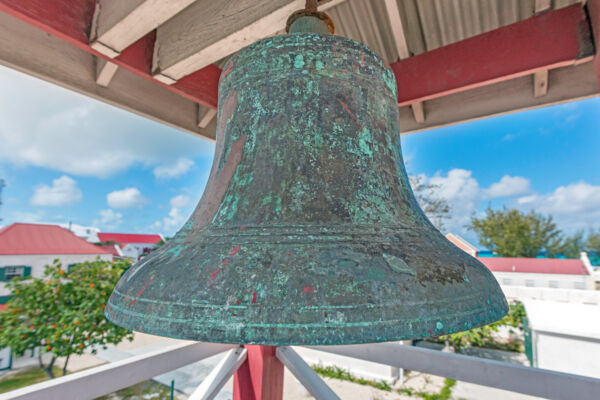 The Turks and Caicos returned to Eastern Standard Time (EST) on November 4, 2018.
Historically, the Turks and Caicos have followed Eastern Standard Time (EST), observing daylight savings time. This was the same time zone as New York City. The Government decided, due to the early sunsets during the busy tourist season, to change to Atlantic Standard Time (no daylight savings), which is also followed by several other Caribbean countries. On March 8, 2015, clocks were moved forward one hour for the switch to AST. On 4 November 2018, the time zone reverted to EST.
The Turks and Caicos Islands is a rather small archipelago, and all islands and settlements are in the same time zone (EST).
Setting the Time Zone on your Devices
On iOS devices, such as iPhones and iPads, simply search for 'Cockburn Town, Turks and Caicos' in the cities list. iOS does not have 'Providenciales' as an option.
On Android devices, navigate to the time zone setting and choose EST.
Mobile devices with cellular connectivity can obtain the time and time zone from the network.
New Year's Eve
Grace Bay Beach on Providenciales is an incredible location to welcome the New Year. As the clocks strike midnight, a spectacular display of fireworks erupt across the bay. The party doesn't end there either, as beach bonfires, music, and the launching of sky lanterns continues into the morning. Many revellers stay on the beach to watch the sunrise.
The Historic Marine Chronometer
Previous to the late 1700s, navigation at sea was treacherous and difficult due to the hardship of calculating longitude. There was an astronomical method to determine longitude that was discovered in 1499, yet it required a detailed celestial almanac, a stable viewing position, a clear sky, and, last but not least, accurate time.
Clocks of this period weren't very accurate, which made calculating longitude by lunar distance almost impossible. This problem was of such significance at the period that the British Parliament in 1714 offered a reward of £20,000 (almost 4.5 million dollars in today's value) to whomever could come up with the best solution.
Clockmaker and carpenter John Harrison invented the best solution – a historic chronometer that was precise enough to depend on. He created a workable clock by the early 1740s, yet did not officially win the reward until 1773.
What does this have to do with the Turks and Caicos? Not much other than the fact that John Harrison's ground breaking timepieces utilized wood bearings and gears made from the lignum vitae tree, a rare hardwood that has the unique ability to be self-lubricating.
Two varieties of the spectacular lignum vitae are indigenous to the Turks and Caicos: true lignum vitae (Guaiacum officinale), and sacred lignum vitae (Guaiacum sanctum). The Turks and Caicos experienced logging in the early 1700s, and there's a possibility that the wood used in the clocks originated in this region.