Turks and Caicos
Pet Travel Information
Entry Requirements
You must obtain approval before attempting to bring any animal into the Turks and Caicos Islands. You are advised to complete this process with the Environmental Health Department (EHD) and receive your Import Permit at least two weeks before travel.
Caring for your pet
We have two licensed veterinarian practices on the island. All supermarkets sell a wide range of dog and cat food, with a small selection for other species.
Certain things should be noted, such as to NEVER leave your pet in a car, even with the windows down. As you will soon notice, cars parked, especially in the sun, become inhabitable after about 5 minutes with the air conditioning off and any animals left in the car will soon die.
For those staying outside of the main tourist areas, be advised there is a feral dog problem in the islands. Basically, there are packs of wild, scavenging dogs, and these will attack and kill any cats or smaller dogs they encounter. This is not an issue in the Grace Bay or other tourist areas, but only if you leave your pet outside or allow it to roam freely in some more remote villa areas. The chance is small, but it has happened and it isn't worth the risk to your animal.
Application Requirements:
A valid veterinary certificate from your country of origin. If this document is not in English, it must be translated and notarized.
A completed import application (must be submitted and approved at least one week prior to travel).
A fee of $50 to be paid upon arrival in the country (per animal).
Prohibited Dogs
The following breeds are prohibited from entry into the islands.
Akita
Any breed of Bulldog
Any breed of Mastiff
Any Pit Bull including the American Staffordshire Terrier, the Pit Bull Terrier, the Staffordshire Bull Terrier and a mixed-breed dog which has any Pit Bull lineage.
Bandog
Beauceron
Canary dog, or Presa Canario
Doberman Pinscher
Dogo Argentino
Fila Brazilliero
Japanese Tosa
Jindo
Kuvasz
Rhodesian Ridgeback
Roman Fighting Dog
Rottweiler
South African Boerboel
A dog which appears to have been bred for fighting
Veterinarians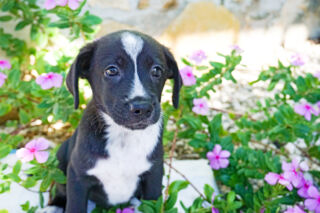 Turks and Caicos Society for the Prevention of Cruelty to Animals (TCSPCA)
The TCSPCA (Turks and Caicos Society for the Prevention of Cruelty to Animals) is a non-profit organization that seeks to look after the well-being of animals in the Turks and Caicos. The charity largely helps to find homes for unwanted puppies and kittens, works at reducing abuse and overpopulation.
Learn More