Danny Buoy's
Grace Bay Road, Grace Bay

,

Providenciales
Opening Hours
Open Mon–Tue 11:00 AM–2:00 AM, Wed 11:00 AM–Midnight, Thu–Sat 11:00 AM–2:00 AM, Sun 11:00 AM–Midnight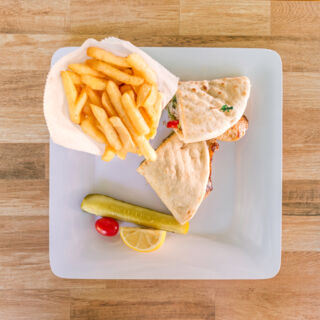 Danny Buoy's is a casual restaurant and sports bar, located on the main 'strip' in central Grace Bay. The establishment is well-known for its lively atmosphere, and there are special event nights, karaoke, giant jenga, and games, and many displays tuned to sports channels.
At Danny Buoy's, Tuesdays and Thursdays are karaoke night, Fridays are country dancing, and Saturdays are DJ night. Every night of the week has its own special mixed drink.
The Menu
Danny Buoy's serve common bar and grill fare, with a wide collection of snacks and classics, including burgers, tacos, onion rings, fries, popcorn shrimp, chicken wings, quesadillas, and nachos. Larger dishes are steaks, seafood, shepherd's pie, and pasta.
The restaurant also serves pizza, available as personal pan, 12", or large 16". Select from popular pies, or create your own from a wide selection of toppings.
Danny Buoy's features a wide collection of mixed drinks and local and imported bottled beers, as well as some wines and liquors. Draft beers typically include local light, lager, amber, and IPA.
Located in Grace Bay
Several hotels, resorts, and shopping plazas are located within walking distance of Danny's Buoy's. Adjacent are The Saltmills and Regent Village, which are the two primary tourism plazas on the island, and Le Vele Plaza and Ports of Call are a short walk away.
The Inn at Grace Bay, Island Club, Bianca Sands, and Seven Stars Resort are less than a five-minute walk away, and Le Vele Resort, Ports of Call Resort, The Sands, and Ocean Club West are less than 10 minutes distant.
Free parking is available onsite at Danny Buoy's and nearby at the Regent Village.