Turks and Caicos
Lawyers, Attorneys & Law Firms
Lawyers and attorneys in the Turks and Caicos are regulated by the Turks and Caicos Islands Bar Association, an independent entity established under the 1997 Legal Profession Ordinance.
Whereas several larger firms exist which cover all ranges of legal services, many smaller firms have chosen to practice in specific areas, such as real estate transactions.
Financial services in the Turks and Caicos are regulated by the Financial Services Commission (FSC), an independent statutory body established in 2001.
Companies
A range of corporate entities can be formed in the Turks and Caicos, with the most popular being an ordinary company. Legislation allows for additional types, such as partnerships and limited-life companies.
Unlike in the United Kingdom, beneficial ownership information is not public, although there have been proposals to change this.
Trusts
Trusts which are formed in the Turks and Caicos, hold property in the islands, or have a trustee resident in the islands fall under local jurisdiction.
Commercial Property and Real Estate
Large scale tourism and other development projects can typically benefit from a wide range of government concessions through a Development Agreement (a power of the Government derived via the Encouragement of Development Ordinance).
Family Law
In the last decade, a variety of changes have been made to family law to modernize legislation, such as relaxed requirements for divorce and changes to guardianship and custody laws.
Intellectual Property (Trademarks, Patents and Copyrights)
Trademarks can be registered locally, and marks registered in the United Kingdom have an automatic right of registration in the Turks and Caicos. There is no local copyright law in the islands and the laws of the UK apply in this regard.
Employment Law
Most employment disputes are in the jurisdiction of the Labour Tribunal, and independent body of the Government established to provide faster and lower-cost resolutions to employment disputes.
Immigration Law
Immigration law can be complex and difficult for people unfamiliar with the Turks and Caicos. The Government has over the years reduced the amount of services offered directly to individuals, and as such it is nearly impossible to deal with the Government on immigration matters without the use of a local lawyer.
Choosing a Local Law Firm
There are small, single-lawyer firms, multi-partner firms, and larger internationally-affiliated firms to choose from.
Ensure that a prospective lawyer or attorney has the required expertise in your required field. Many local lawyers are not litigation attorneys (i.e. courtroom lawyers offering civil or commercial litigation services), and it's common for them to focus on one (or a few) fields within the law.
Before taking you on as a client, a lawyer will conduct a know-your-customer (KYC) exercise.
You may wish to consider speaking to past clients to obtain their opinion on the performance of a local law firm.
Turks and Caicos Law Firms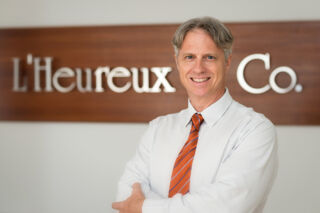 L'Heureux & Co. provides legal services in the areas of Commercial and Residential Property Development and Conveyancing, International Banking and Finance, Corporate and Commercial Law and have been practicing in the Turks and Caicos Islands for over ten years.
Learn More
Last reviewed by an editor on 21 January 2021.